Inspired by Myles idea with his awesome photos, I figured I'd do a Crystal Bacon auction to raise some dough for the Holiday fund. Even if it raises tree fifty, it's better than nothing.
Up for auction, a Crystal Bacon Party Pack!
1 Mahogany frying pan sculpture with 5 Crystal Bacon pieces.
2 sets of Crystal Bacon earrings
2 Crystal Bacon necklaces. Your choice of color.
Auction ends midnight November 27. At that point the winner writes a check to the Holiday Fund and I'll mail the winner the goods. Perfect gifts for the bacon lover in all of us! (sorry Dano.)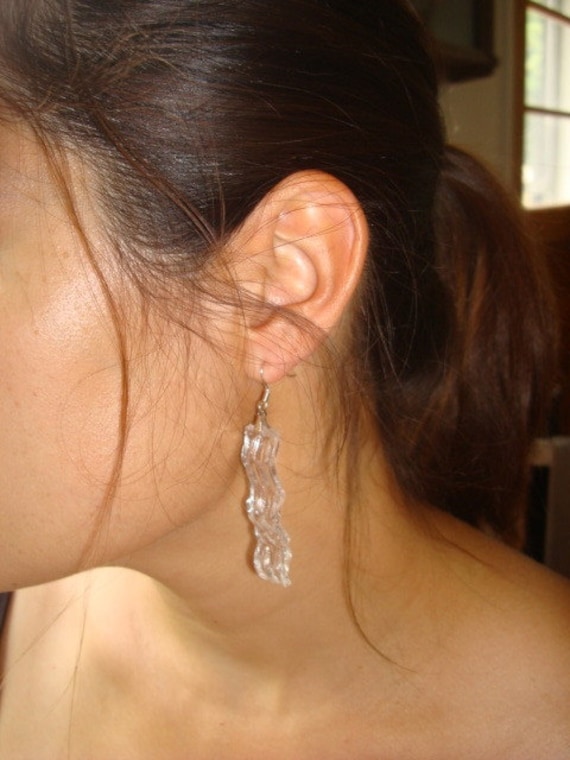 I'll start the bidding at $3.50.